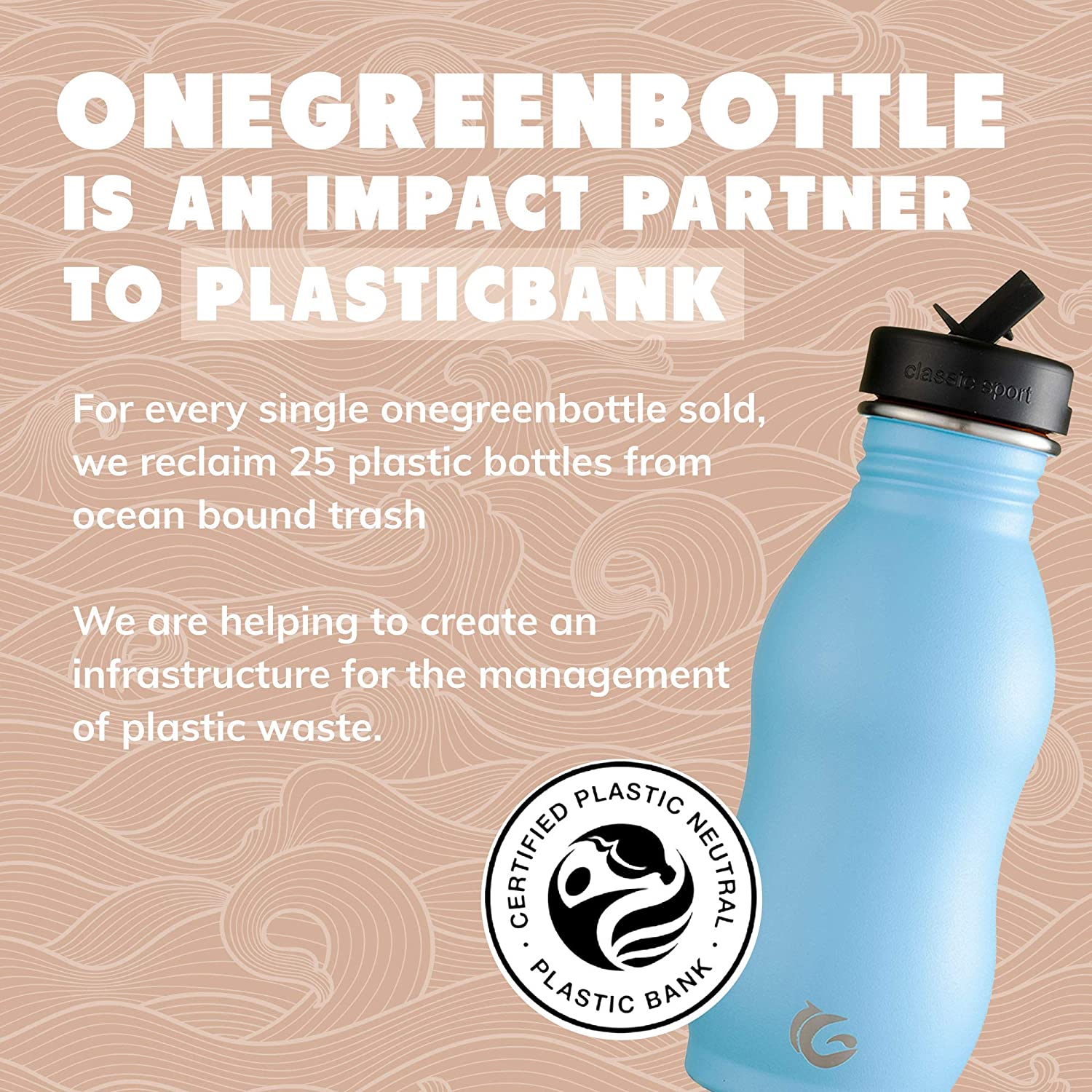 For every bottle sold we collect 25 single use plastic water bottles from ocean bound trash. As well as provide much needed income to collectors in poverty stricken regions. We are really proud to be an Impact partner with Plastic Bank; to support their goal of creating a long term infrastructure and a solution to properly waste manage.
We have calculated that our amazing customers have already saved over 10 billion single use plastic bottles* from going into landfill, or into our oceans. This is since we began over 14 years ago; through purchasing our stainless steel reusable bottles. If they are looked after, our bottles can go on for years and years and when you are finally ready to say goodbye, they are 100% recyclable.
"Our mission is to stop ocean plastic by gathering a billion people together to monetize waste while improving lives"
PLASTICBANK
All of our products are shipped with zero plastic packaging and as an organisation we endeavour to become a zero waste company. Any waste we do produce is recycled. In 2020 we officially became 'Plastic Positive' as part of an impact program to extract plastic pollution from our oceans and to help reduce poverty. We have further projects underway to make our caps from polypropylene resourced from recycled fishing nets, plant trees and become a zero carbon business. Furthermore, our seafreight partner, OOCL, is leading the way in environmentally responsible shipping.
That's over 2 million kilograms of plastic waste! Together with their Plastic Bank collectors in Haiti, the Philippines, Indonesia, Brazil and Egypt, they've already stopped over one billion plastic bottles from entering our oceans. Plastic Bank work with over 17,000 collectors who exchanges plastic for basic family necessities like food, tuition, and health insurance. All of this is helping to create lasting environmental, social and economic impact across the world!
Plastic Bank have a fabulous tool that allows you to discover and calculate your plastic footprint. As their website informs us, plastic surrounds us and is part of everything we do. From our clothes to our cars, plastic is in every room of our homes. It is even in our walls.Their Plastic Footprint Calculator looks beyond single use plastics to help us understand the full story of plastics in our lives and the impact of our choices.
At One Green Bottle we understand the importance of reducing plastic use at every level of our supply chain and company, and we are always looking for new ways to improve our sustainability.