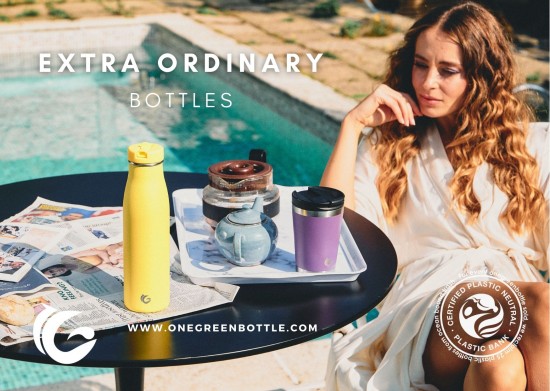 Here at One Green Bottle we like to be extra ordinary. In fact, we'd even go as far as to say we are the best in bottles.
You know those bottles that you can buy really cheaply from supermarkets?
The ones that are exactly the same as those really expensive ones with the huge advertising campaigns…?
Onegreenbottle is different from those bottles in so many ways.
For example, one of our great achievements in the last few years was making our supply chain completely free from single use plastics. This is something that not many consumers are even aware of; the potential amount of plastic that can be used in the supply chain before the product and its packaging even reach the shelves. These are the kind of details that our Director Heather Nicholson is passionate about addressing. It's not exactly sexy but it was exceptionally important to us as we believe in better and that the World deserves better.
We also know that you love sports caps, so we make ours as effective and robust as possible, whilst using a material that is BPS/BPA free and non leaching, so whilst they can sometimes be slightly less robust they are safer for your health. If treated with care they can last for years. If they break, they are 100% recyclable and we carry spares and a whole range of different lids for different preferences as well as accessories.
We have been supplying bottles since 2006 and we have calculated that you and all of our other customers have saved billions of single use plastic bottles from going into our oceans and our environment.
Thank you for being with us on this journey, here's to being extra ordinary!